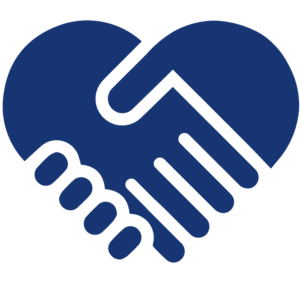 The Colorado Cross-Disability Coalition, or CCDC, is Colorado's premier disability rights advocacy organization. We are run by and for people with disabilities.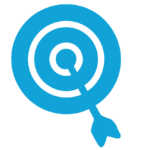 Our Mission
We advocate for social justice for Coloradans with all types of disabilities.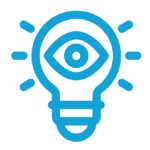 Our Vision
We strive for all Coloradans with disabilities to live full, equitable lives with equal access to any civic, professional, and/or personal opportunities that are available to people without disabilities.
---
Colorado Cross-Disability Coalition
A Brief History
On July 26th, 1990, President George H. W. Bush signed into law the Americans with Disabilities Act, or the ADA. Though this was undeniably monumental for Americans with disabilities and cause for celebration, a small group of dedicated disability activists in Colorado recognized that any law is only as good as its enforcement. This group of activists founded the Colorado Cross-Disability Coalition in 1990 following the signing of the ADA to ensure that Coloradans with disabilities were duly protected by the new federal law and living better lives because of the protections they had been granted via the ADA.
In the earliest days of CCDC, the staff – made up solely of unpaid volunteers – focused on educating our community about the ADA, how the law was intended to function, and potential actions Coloradans could take if they believed their rights had been violated under the ADA. To this day, the ADA remains central to our work; we house our own unique, successful civil rights legal program that specializes in the ADA, and we continue to provide educational training on the ADA.
As the CCDC community grew in numbers, we extended our energy beyond the ADA to many other areas of legislation and policy that shape the lives of Coloradans with disabilities. These areas include but are not limited to healthcare with a focus on Medicaid, accessible housing and transportation, and equitable employment.

We take great pride in our successes as an organization and as a community. CCDC is an established, central voice that influences and monitors the quality of our state's healthcare policy. Our statewide initiatives have saved Colorado taxpayers millions of dollars in total while benefiting our 500,000+ disabled residents and their families. We made sustained improvements in physical accessibility at the State Capitol, Red Rocks Amphitheater, Landmark Theaters, and the Regional Transportation District. CCDC has reformed, enriched, and expanded healthcare options within Colorado's Medicaid program. Among our accomplishments, CCDC has been fundamental to advocating for programs that help people live outside of institutions, consumer-directed care, and establishing the Medicaid Buy-In program, which allows people with disabilities to have paid employment while keeping their necessary medical services and supports.
Since CCDC's founding, we have grown exponentially and evolved alongside our cultural and political landscapes – but the heart of our organization remains the same. We are and will continue to be an organization that is run by people with disabilities for people with disabilities. We have an unwavering commitment to uniting people with all types of disabilities across Colorado, and we use our collective voice to advocate for civil and human rights for people with disabilities. CCDC has championed disability power for decades, and we will continue to do so in the years ahead.
Would you like to support our mission and Colorado's disability rights movement?
Showing your support is easy!

Become an official member of our community!
Joining is FREE with no strings attached but keeps you up-to-date with information about and opportunities to get involved in our state's disability rights movement.

Take action now!
You can make a difference in disability rights with the click of a button.

Share your time!
We offer a wide range of volunteer options depending on how much time you want to invest and which of your skills and passions you want to utilize. Please email info@ccdconline.org to let us know you're interested in current opportunities, and together we can find a great fit for you!

Make a donation!
Ongoing or once only, big or small – every donation we receive is meaningful. Click here to donate now.